17 Apr 2023
Unveiling the Future of Neuro Rehabilitation: Neuro Convention 2023 Brings Together Leading Experts and Innovators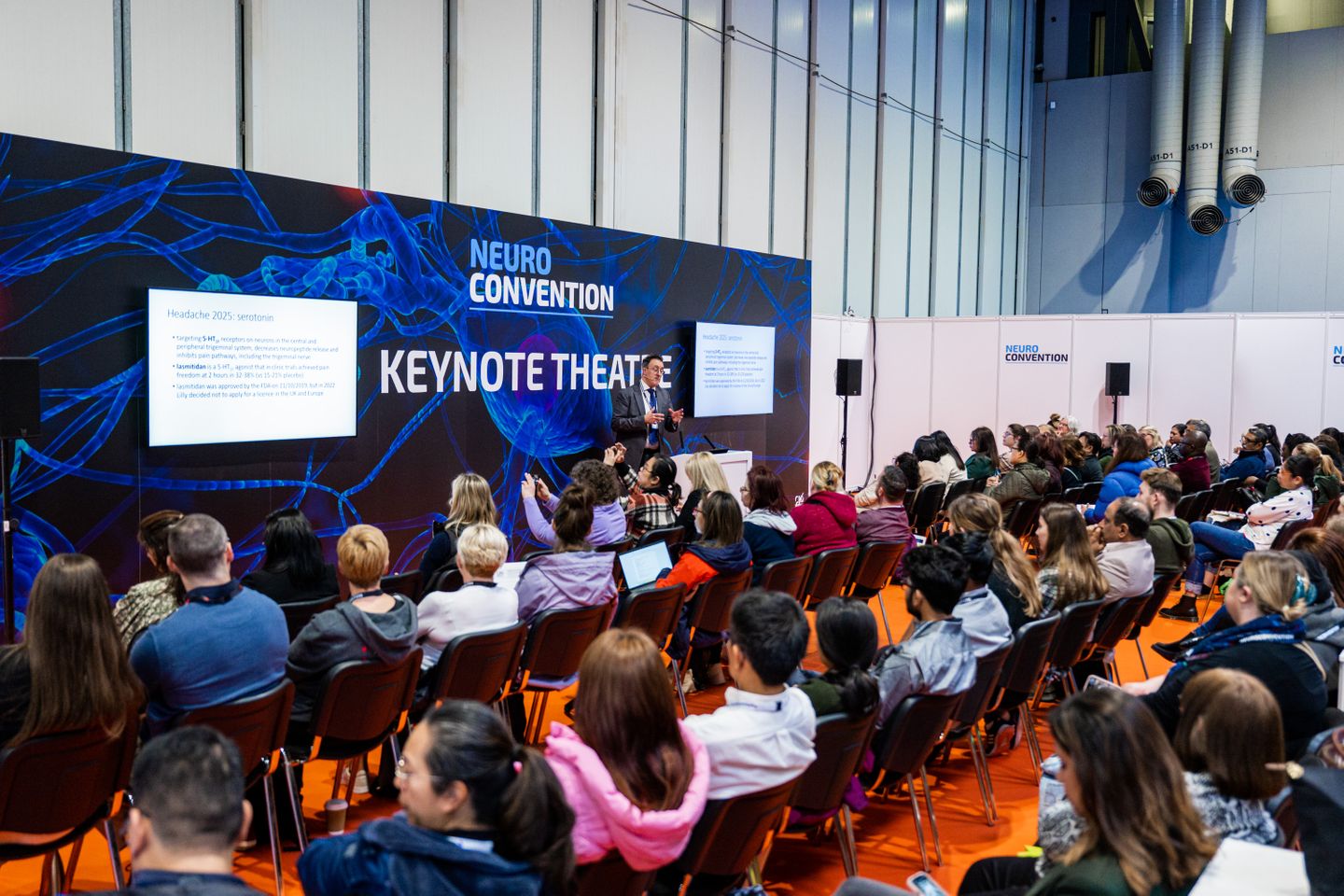 Hundreds of neuro professionals attended Neuro Convention 2023, held at the NEC, Birmingham, on the 22-23 March 2023, with 22% decision makers and 43% with influence on decisions. The diverse seminar line-up of over 50 industry thought leaders explored the key themes this year including rehabilitation, mental health and neurophysiology. The CPD accredited conference level programme designed to provide expert insight and learnings for professionals, spanned across the Keynote Theatre and the University of Plymouth Workshops.
Clare Nicholson, Clinical Specialist Occupational Therapist at FND Hope UK and Glenn Nielsen, Senior Lecturer in Neurological Physiotherapy at St George's, University of London, took to the Keynote Stage to provide a brief overview of functional neurological disorder and covered the principles of rehabilitation with a focus on occupational therapy and physiotherapy. An hour later, on the Keynote Stage, Wagih El Masri, Emeritus Consultant Surgeon in Spinal Injuries at Robert Jones & Agnes Hunt Orthopaedic Hospital discussed the expected spontaneous neurological recovery following traumatic spinal cord injuries and the potential influence of the management of the various medical and non-medical effects of cord damage as well as the influence of surgical interventions on neurological conditions.
The University of Plymouth Workshops offered a unique, interdisciplinary learning environment, led by a collection of the world's leading Neuro rehabilitation experts for professionals who wish to advance their knowledge in the field of neurological rehabilitation. Jon Marsden, Professor of Rehabilitation at the University of Plymouth, discussed the rehabilitation of vestibular dysfunction in Multiple Sclerosis. Meanwhile, Danielle Munford, Lecturer and Pathway Lead for Advanced Professional Practice Neurological Physiotherapy at the University of Plymouth, gave an insight into the implications of increasing temperatures on our health and how therapists can help make a change.
Danielle said "Academics from University of Plymouth had a brilliant time at Neuro Convention 2023 presenting a range of evidence based CPD sessions to visiting health professionals covering areas such as anxiety in Parkinson's, hypertonia in spinal cord injury and vestibular impairment. Highlights included meeting the delegates and showcasing distance learning opportunities for postgraduate study including our popular Advanced Professional Practice MSc in Neurological Rehabilitation. We look forward to seeing you next year!"
Visitors explored the latest innovations and solutions in the industry from over 50 exhibitors including Thor Assistive Technologies, The Disabilities Trust, Voyage Care and Mind Right. Peter Clark, Managing Director at Mind Right said "Absolutely fantastic to spend quality time at this weeks' Neuro Convention with colleagues, friends and customers old, new and prospective. Two days filled with stimulating clinical conversation, learning and networking opportunities. Thanks to the organisers, speaker, other exhibitors and all of the delegates that Andy White, Lyndsey Moreton and I had the opportunity to connect with."
Steve Clarke, Managing Director Healthcare Portfolio said: "We're thrilled to bring together such a diverse and impressive group of speakers and exhibitors for Neuro Convention 2023. This is an opportunity for attendees to gain insight into the latest research and technologies in neuro rehabilitation and to network with some of the brightest minds in the field." Neuro Convention takes place next year on the 20th-21st March at NEC, Birmingham.