19 Aug 2021
University of Plymouth: Are you a qualified health and social care professional working in Neurological Rehabilitation?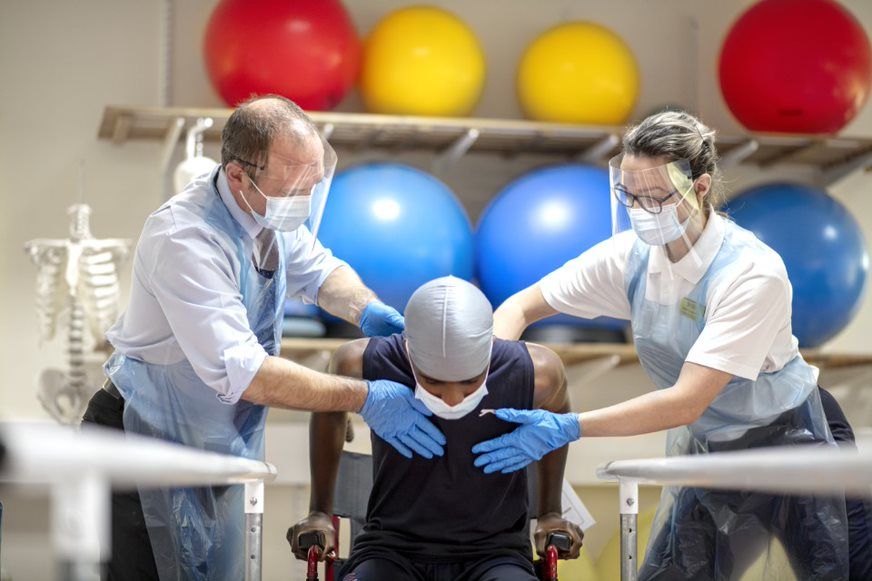 Are you a qualified health and social care professional working in Neurological Rehabilitation? Do you want to develop advanced practitioner skills and knowledge along with a critical thinking ethos? Do you want to challenge your current practice and develop innovative clinical services for your neuro patients?
The Advanced Professional Practice in Neurological Rehabilitation MSc is a successful pathway taught by an enthusiastic research active team who are specialists in neurological rehabilitation, and endorsed by the Chartered Society of Physiotherapy.
You can complete the program over 1-5 years depending on whether you choose to study full-time or are working clinically alongside studying. Your study will comprise of a mix of lectures, seminars, practicals and group work and is delivered using a flexible blended type of learning with both online and face to face sessions. You will be supported throughout the program by a supervisor with similar clinical interests and expertise to yourself.
Some of the modules in the MSc Neurological Rehabilitation pathway include:
You can choose one module at a time and progress at your own pace.
If you would like to discuss how the APP Neurological Rehabilitaion pathway could enhance your career and challenge your clinical practice, have a chat with Danielle Munford, the Pathway Lead at the Neuro Convention or email Danielle.Munford@plymouth.ac.uk
For application forms or further info email: pduadmissions@plymouth.ac.uk
The University of Plymouth will be in attendance at this year's Neuro Convention taking place at the NEC, Birmingham 15th & 16th September. The university will be bringing their experts to their dedicated theatre where they will run workshops on neurological illness and rehabilitation. If this is a particular interest of yours, why not register for a free ticket and see the full agenda over the course of the two days.