30 Jun 2021
The time has come to prioritise neurology as one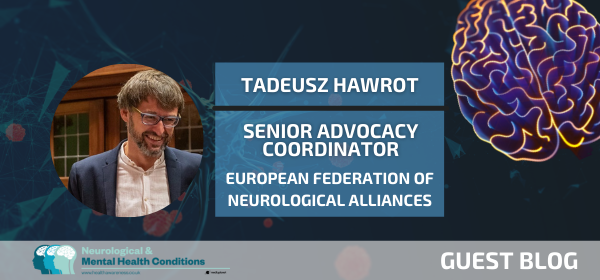 Neurological disorders exert the highest toll measured as disease burden. We need a comprehensive framework to address them collectively.
There are more than 400 neurological disorders, including cerebrovascular diseases and neurodegenerative diseases. Neurological disorders have the highest prevalence, biggest disability and the greatest cost among chronic disorders. They are also the fastest-growing cause of deaths among non-communicable disorders (NCDs).
The financial burden should not be neglected either; the cost of treating neurological disorders in Europe alone is €336 billion annually. The neurological implications of COVID-19 make it all the more urgent to act. Neurological manifestations are being reported in around half of COVID-19 patients and are the second most common comorbidities.
Global and European response
After years of neglect, neurological health is now coming out of the shadows. In 2020, WHO set up a Brain Health Unit that is currently developing an integrated response to neurology through an intersectoral Global Action Plan 2022 – 2031. In 2018, stroke was officially reclassified from cardiovascular (heart) to cerebrovascular (neurological) category of diseases. The European Union (EU) has made neurological disorders a key priority in the EU4Health Programme adopted this year.
Building on this unique momentum, in 2021 the European Federation of Neurological Associations and the European Academy of Neurology set up the #OneNeurology Initiative and Partnership. It consists of international neurological organisations and regional umbrellas. We strive to make neurology a global public health priority by demonstrating what makes all neurological conditions one and developing solutions to those affected.
Time to act and to implement
Neurological conditions require an integrated, stepped model of care. Prevention is hugely important; more than a third of dementias preventable, and this figure rises to a staggering 90% for strokes.
We also see an immense lack of awareness, which in turn leads to stigma, discrimination and limited access to treatment, services and support. The recent global and EU policy developments pave a way for individual countries to prioritise neurology and work on developing national neurological plans, putting the needs of people living with these disorders at the very centre.
To find out more or get involved, visit: www.oneneurology.net
Read more about neurological and mental health conditions here: https://www.healthawareness.co.uk/campaign/neurology/