28 Apr 2021
Technological solutions to Parkinson's Disease tremors and other neuro-disorders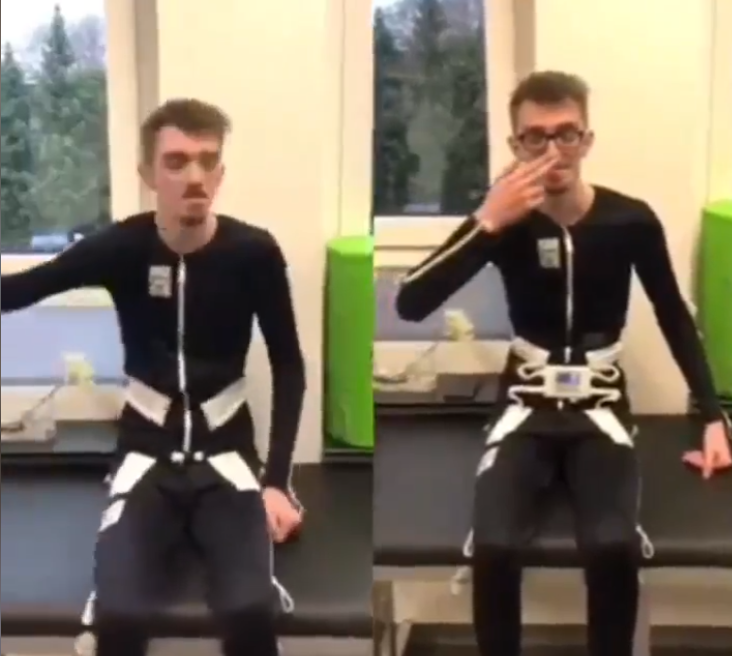 Parkinson's Disease is extremely debilitating, causing extreme, uncontrollable tremors. These tremors present a significant negative impact on the quality of life of those with the condition. Finding ways for people with Parkinson's Disease to manage these tremors is essential and some specially designed body suits have been found to be a particularly useful solution.
David W. Sime, Chief Technology Officer and Co-Director at Riiot Digital, recently posted a video to LinkedIn which demonstrated some remarkable results gained using an Exopulse Mollii Suit, a piece of technology developed by Matilda Ekman and Frederik Lundquist of EXONEURAL NETWORK AB. The video shows side by side footage of a person with parkinsonism-like tremors doing a sequence of movements, once with the aid of the Mollii Suit and once without the aid of the Mollii Suit. Remarkably, with the assistance of the suit in action, the person seemed to experience no tremors at all.
The technology behind the suit is based on electrical impulses. As the tremors are the result of electric impulses from the brain, those produced by the suit can go some way to combatting them. Though they may not eliminate the tremors that somebody experiences, the Mollii Suit can still provide a significant improvement to the quality of life for those who experience them.
This is just one example of this kind of technology in action. The Teslasuit is another biofeedback suit designed to improve human performance. This one has a direct brain interface VR headset that measures EEG and ECG in different training and stimulus environments. This one, built with a full haptic feedback system, can be engaged on actions, on demand, or in response to motion capture comparison.
The Teslasuit makes use of electro-muscle stimulus (EMS) and transcutaneous electrical nerve stimulation (TENS) to simulate haptic sensations and actively trigger muscle contractions, helping to correct posture and stance. This technology opens the doors for many potential health applications.
Using a virtual training environment, along with integrated skeletal and kinematic motion capture technology, baselines can be established for users to compare against. It continuously gathers real-time data about the users, allowing it to record their emotional state, stress levels and key health indicators.
In the future, these technological solutions for Parkinson's Disease, strokes and other neurological problems will only become more advanced and accessible, giving hope and providing a better quality of life for patients.
.
For more news and innovations from the world of neurology, make sure you register to attend Neuro Convention, taking place on the 15th and 16th of September. This event is a gathering of the UK's largest neuro-science community and a chance for industry professionals to make connections and exchange insights. Read about the measures we are taking to ensure our events are as safe as possible this year.