04 Aug 2021
Safety guidance for Neuro Convention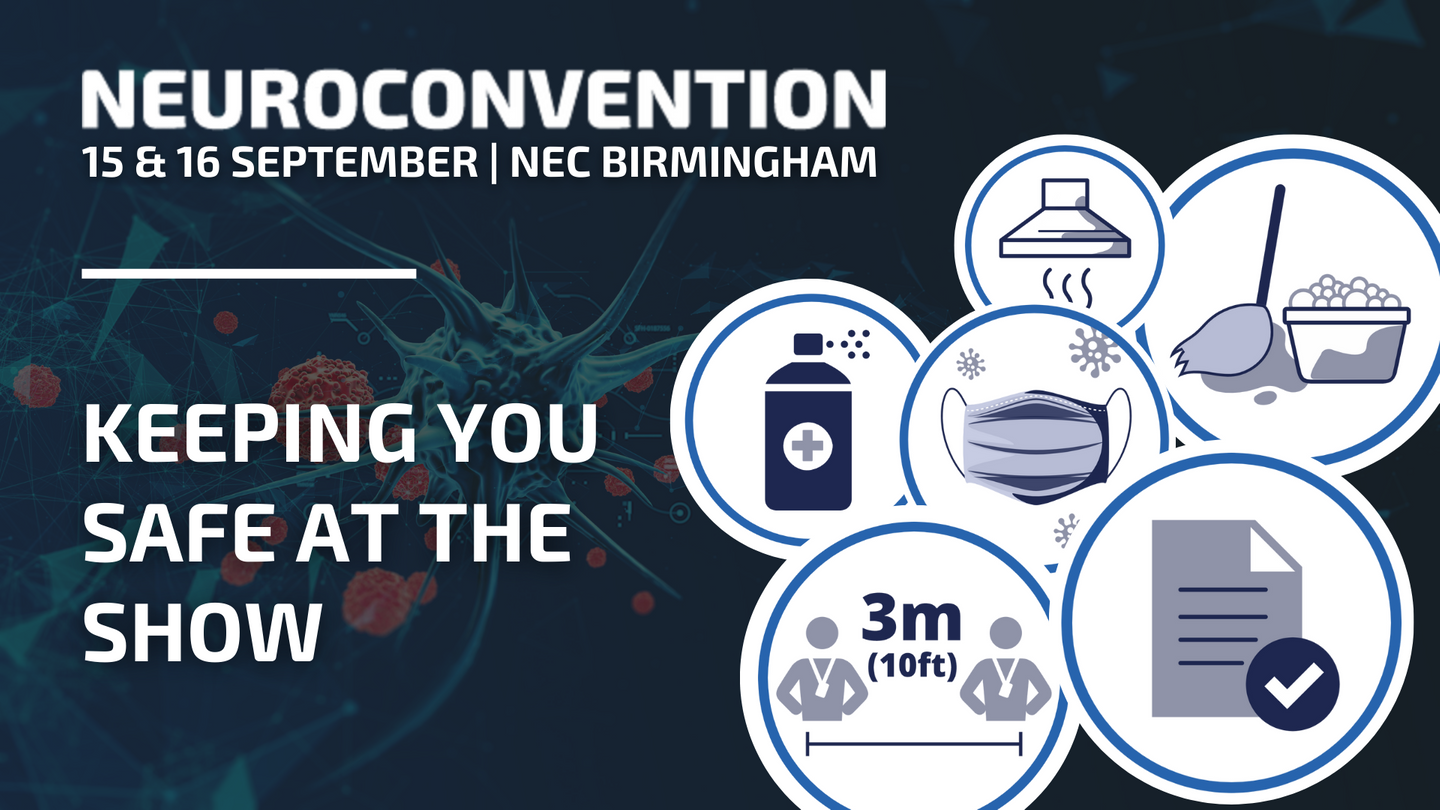 After extensive consultation with the government and venues across the UK, ROAR B2B are pleased to confirm what safety regulations will be in place for Neuro Convention 2021. Over the two days, we will have 30 CPD-accredited seminars to choose from, with regular cleaning in between talks to ensure we keep to safety standards, 50 exhibitors to meet with larger walkways for 2021 to ensure greater access and regular cleaning done in close-contact areas such as the Live Demo Area. Please read the guidance below.
When you arrive
There will be clear signage throughout the venue to direct you to your event. Please also see our accessibility guidance here.
COVID-19 status checks
NEC staff will conduct COVID-19 status checks before entry to the venue. The accepted methods of showing COVID-19 status are as follows:
NHS COVID-19 Pass via the NHS App (NB This is different to the NHS COVID-19 Test and Trace app). It is advised individuals apply no later than 48 hours before attending their event to allow for the application to be processed in time.
Proof of immunity shown by a positive PCR test result for COVID-19, lasting for 180 days from the date of the positive test and following completion of the self-isolation period.
Lateral flow or PCR negative test results text or e-mail, received within 72 hours prior to attending the event. However, we encourage visitors to complete their test within 48 hours.
There will be an on-site lateral flow test centre, however we strongly recommend completing your test before you arrive to avoid queues at the test centre.
Please do NOT try to attend (EVENT) if you:
Are displaying symptoms of COVID-19 (a high temperature, new and persistent cough, or a loss of/change in sense of taste or smell), even if these symptoms are mild
have been asked to self-isolate because you have been exposed to a person with COVID-19
or live with an individual who has symptoms of COVID-19
Inside the venue
Face coverings
We are strongly advising everyone who attends the event to wear a face covering unless they are exempt.
Comfortable distancing
To make sure everyone who attends the event is a comfortable as possible, we have increased the space of the hall. This includes widening the aisles to at least 3 metres – with aisles stretching to 5m in high footfall places. All theatres and networking areas will have a suitable amount of space between seating.
Ventilation
The NEC has recently undergone a recommission of their ventilation equipment and upgraded their filtration systems to ensure safe, clean air is circulated throughout the venue at all times. All areas will have natural ventilation with open doors and windows. The NEC also has plenty of accessible outside spaces, which are a great for those wanting a break from the halls.
Cleaning
The NEC have increased cleaning times for high contact surfaces throughout event days and there will be hygiene stations - with clear reminders for visitors to wash their hands – frequently positioned throughout the hall and venue.
For more information on event safety or if you wish to ask any additional questions, please feel free to contact eventsafety@neuroconvention.com