24 Nov 2021
New study reveals brain injury can be detected following repeated head impacts in sport.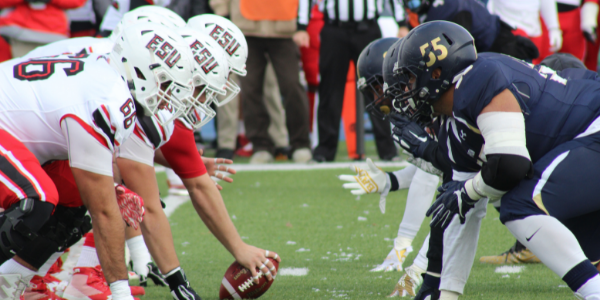 A new study using brains of former American football players has revealed that brain injury can be detected after repetitive impacts to the head in sport. It follows research into the lasting effects of repetitive head impacts in sport.
It's widely known that it has been difficult to identify brain injury in sports players until after death, but this finding is viewed as significant. Signs of white matter injury have been revealed following brain scans of former American football players.
This has led scientists and doctors to study, and potentially diagnose, brain injury more readily using specialised MRI scans to identify markers of injury. The findings come as sporting bodies across the globe grapple with improving player welfare.
Back in March, the digital, culture, media and sport committee held two remote sessions that considered "scientific evidence for links between head trauma and dementia and how risk could be mitigated." MPs launched an inquiry into concussion in sport in the same period to better understand the links between head trauma and neurodegenerative disease.
In an interview with The Guardian, former England hooker Steve Thompson revealed he had early onset dementia and probable encephalopathy at the age of 42 due to repetitive concussions. Thompson has called for rugby union to be regulated so players are better protected from concussion and the NFL has now introduced a concussion protocol to better protect players too.
Alan Shearer is a prominent ex-footballer who has concerns about dementia. He hosted a documentary on the BBC - Dementia, Football and Me – exploring the link between football and dementia. Shearer remains the premier league's all-time top scorer, with 46 of those goals coming from headers. Following the documentary, the Football Association has introduced rules to limit the number of headers players carry out in training sessions.
Considering the results of this study, does this mean we can identify long-term affects to the brain? Michael Alosco, a neuropsychologist at Boston University School of Medicine and lead author of the study certainly thinks so. "Our results are exciting because they show that white matter [scans] might capture long-term harm to the brain in people who have a history of repetitive head impacts."
Alosco has said that further work is needed before the scans can be used to diagnose individual patients. However, the preliminary results can act as a research tool to try and identify the link between contact sports and dementia.
The study involved 75 people who were exposed to repetitive head impacts and had undergone scans as part of medical assessments. Of the participants, 64% were judged to have had dementia prior to death, based on discussions had with their loved ones. Autopsies revealed 71% had chronic traumatic encephalopathy (CTE).
Published in the scientific journal Neurology, the study revealed that white matter hyperintensities were correlated with evidence of small vessel disease as well as other indicators such as damage to the brain's white matter in postmortem investigations.
Alosco believes white matter tracts could be vulnerable to injury during high impact sports: "Perhaps as they get older these [injuries] persist or get worse with age."
The scans used were taken during medical examinations in people who were already suffering with dementia which puts limitation on the study. The alternative would be to track athletes through time to test whether the scans could predict future cognitive damage.
Michael Grey, a neuroscientist at the University of East Anglia, who is co-leading a trial on concussion in sport is delighted by the results but says more needs to be done. "It's an important advance, there's no doubt about that," he said. "Pathology alone is not going to solve this issue."