21 Mar 2022
Neurodiversity Celebration Week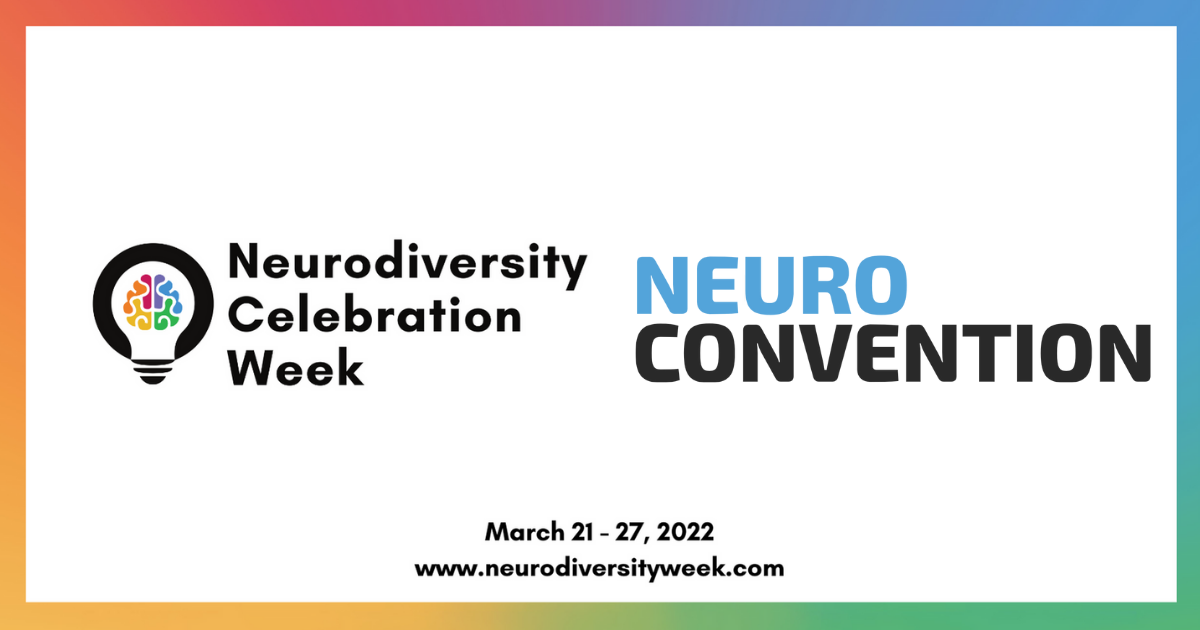 Neurodiversity Celebration Week is a worldwide initiative that challenges stereotypes and misconceptions about neurological differences. It aims to transform how neurodivergent individuals are perceived and supported by providing schools, universities, and organisations with the opportunity to recognise the many talents and advantages of being neurodivergent. Together, we can create a more inclusive society that celebrate differences and empowers every individual.
Neuro Convention is proud to support and celebrate Neurodiversity Celebration Week, which was founded in 2018. Siena Castellon, Founder of the event, created the movement from her own experiences of misconceptions.
"I founded Neurodiversity Celebration Week in 2018 because I wanted to change the way learning differences are perceived. As a teenager who is autistic and has ADHD, dyslexia, and dyspraxia, my experience has been that people often focus on the challenges of neurological diversity. I wanted to change the narrative and create a balanced view which focuses equally on our talents and strengths."
By celebrating the strengths of neurodivergent individuals, we can shift the perception of neurodivergent individuals by empowering and supporting them to achieve their potential.
There are plenty of ways to get involved with Neurodiversity Celebration Week. Head over to Neurodiversity Celebration Week's website page to find out how you can get involved including a PDF guide, social media cards and a registration process to sign up to any initiatives.

Neuro Convention is Europe's only event for brain and spine experts which takes place at the NEC, Birmingham 6th and 7th July 2022. With four key areas in rehabilitation, diagnostics, mental health and brain stimulation, Neuro Convention is an inclusive event welcoming individuals working within the neurological sphere, with the overall aim to improve patient outcomes.
Register for your free ticket to find out what Neuro Convention has on offer this July: https://hubs.la/Q0164F5b0