11 Jan 2021
Important announcement: Neuro Convention moved to 15th & 16th September 2021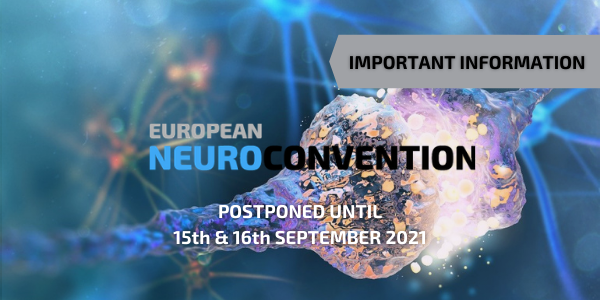 Neuro Convention have taken the difficult decision to postpone the event to 15th & 16th September 2021.
The event was previously scheduled to go ahead in March. We have been in consultation with various Government departments and whilst the rollout of the vaccine has given the country much needed optimism, we have been advised that we will be unable to host the event in the Spring.
The safety of our visitors, customers, partners and staff is paramount. We are confident that moving the event to September will enable us to run the safe, successful event the industry demands.
To support our exhibitors, partners and the wider industry we are delighted to announce an additional digital version of Neuro Convention taking place on the 16th & 17th March. This will provide a digital meeting place, world class speaking sessions and access to the latest products and services.

We look forward to welcoming you to the Neuro Convention on the 15th & 16th September 2021 at NEC, Birmingham.