31 Jul 2023
Impact of COVID-19 on The Brain Charity revealed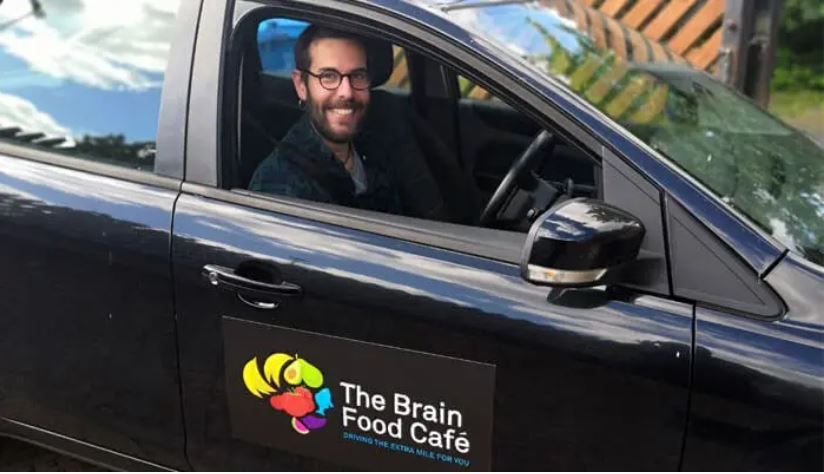 During the COVID-19 pandemic our outgoing CEO Nanette Mellor was one of the more than 550 people who took part in regular interviews with the NHS about the impact of the lockdowns.
Alongside Nanette, volunteers and trustees also took part in this research project.
Now, the impact of coronavirus on The Brain Charity has been laid bare as part of NHS Voices of COVID-19, produced in collaboration with the British Library.
Here, we share some of the report's key findings and look back over the impact of the pandemic on our clients, staff and volunteers.
Rapid response
One of the key priorities for The Brain Charity during the lockdowns was to work out how we could still support vulnerable clients who could no longer venture outside.
Our immediate reaction to the pandemic was praised for its efficiency. After just a few days, services were set up to ensure our most vulnerable clients would be kept safe and protected, with our staff undertaking tasks such as collecting prescriptions, purchasing and delivering food and walking pets.
As demand for this service grew and reached capacity, we set up a signposting service so those who were not able to access support directly from the organisation would be able to reach out elsewhere.
With all staff working from home, we were able to continue to run pre-existing services such as information and advice. During the early stages of national lockdown, many clients relied on this assistance from The Brain Charity due to delays and backlogs in state support.
Online social activities
Very shortly after the national lockdowns began, we shifted as many of our in-person social activities, classes and workshops online as was viable, to help combat feelings of isolation, loneliness and poor mental health for those required to shield and isolate. These were spread across the week, meaning there was always something for clients to look forward to each day.
One hurdle to engagement with this was digital literacy and struggles with technology, but with clients' permission a staff member was able to remotely install apps such as Zoom onto people's machines and provide training on how to work this.
The Brain Charity's clients come from all over the UK and may not have easy access to transport, so even before the pandemic couldn't necessarily visit our centre. Online activities provided a solution to this and allowed clients to form a community, regardless of their distance from the centre. This meant our role as a provider of national information and local social activities shifted dramatically during the pandemic.
No longer were people who lived far away seeking the Brain Charity solely for information purposes, but they were able to access social and emotional support through our online platforms too. Subsequently, the scale of outreach for the organisation rose exponentially.
This is a legacy which has continued post-COVID, with some activities still running as hybrid or online-only sessions, and counselling sessions still available via video.
Emotional support
Many clients were at a higher emotional risk at the outset of the pandemic, due to their living circumstances and pre-existing mental health conditions. A phone befriending service was established to help provide extra check-ins for these people and combat loneliness.
Another major source of emotional support was our counselling service, demand for which rose rapidly after the first few months of lockdown.
The decline in the mental wellbeing of clients at the Brain Charity due to the longevity of lockdown, coupled with the influx of new members due to online outreach, meant a waiting list developed – even as capacity increased due to additional funding.
Long COVID
As a charity advocating for people with neurological conditions, we were placed in a unique position as reports around a new neurological condition – long COVID – increased. New clients came to us seeking help with neurological problems and symptoms caused by contracting coronavirus.
Staff and volunteers
Throughout the pandemic, staff and volunteers at the Brain Charity were placed under significant strain in order to cope with the distress and desperation many of our clients were facing.
The lasting impacts of the pandemic, such as financial hardship and long-term mental health issues, meant the client group continued to need significant support even after lockdowns lifted.
The impact of this sustained and prolonged pressure on staff members and volunteers assisting with services greatly affected their physical and mental health. The management team worked to prevent burnout and improve resilience by focusing on supporting staff mental health.