26 Nov 2021
'Dancing Molecules' have the potential to repair spinal cord injury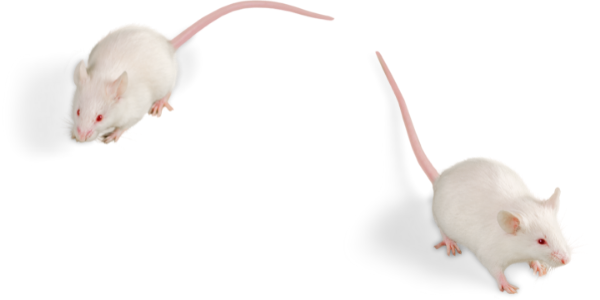 Solving paralysis in individuals has been a challenge for decades. But now, researchers in the United States have developed a successful injectable therapy on mice. With the hope of trailing the new therapy on humans as soon as possible.
To cure paralysis has been one of life's most difficult challenges but researchers at Northwestern University think they may be one step closer to understanding how this could be done. In a new study, they administered a single injection to the spinal cords of paralysed mice and found that in just four weeks, they regained the ability to walk.
What's more, after the treatment has been administered, the materials biodegrade into nutrients for the cells within 12 weeks and then disappear altogether from the body with no noticeable side effects.
Lead author of the study, Samuel Stupp, Ph.D., says the key to this therapy are "dancing molecules" which help with nerve regeneration. His team mutated two peptide sequences: one that reduced scarring and the other that promoted the formation of blood vessels that controlled the motion of the molecules in the nanofiber matrix in ways that promoted regeneration.
The findings are viewed as significant as for decades, scientists have struggled to create a similar procedure. "For decades, this has remained a major challenge for scientists because our body's central nervous system, which includes the brain and spinal cord, does not have any significant capacity to repair itself after injury or after the onset of a degenerative disease," said Stupp.
There are nearly 300,000 people currently living with spinal cord injury in the United States, so Stupp is eager to start trialling the new therapy in humans. "We are going straight to the FDA to start the process of getting this new therapy approved for use in human patients, who currently have very few treatment options."
The treatment is injected as a liquid which imitates the nanofibers that make up our complex spinal cord. This gel-like structure mimics the motion of biological molecules and incorporates signals for receptors which allows the treatment to communicate with our own cells.
Stupp goes on to say this is a world first and it's important for the treatment to mimic the matrix's structure to make the connection with our spine and other neurons. "Receptors in neurons and other cells constantly move around. The key innovation in our research, which has never been done before, is to control the collective motion of more than 100,000 molecules within our nanofibres. By making the molecules move, 'dance' or even leap temporarily out of these structures, known as supramolecular polymers, they are able to connect more effectively with receptors."
Stupp believes the new therapy could be used to treat diseases such as Alzheimer's and Parkinson's as well as preventing paralysis after major trauma. "The central nervous system tissues we have successfully regenerated in the injured spinal cord are similar to those in the brain affected by stroke and neurodegenerative diseases, such as ALS, Parkinson's disease and Alzheimer's disease."
It's clear this new therapy is an exciting discovery and one that has huge potential to be used across many healthcare sectors as well as spinal cord injury. However, that will largely be based on how successful human trials are before we could start seeing the use of "controlling the motion of molecular assemblies" in other medical sectors.