24 Feb 2021
Coronavirus and mental health – what's the impact?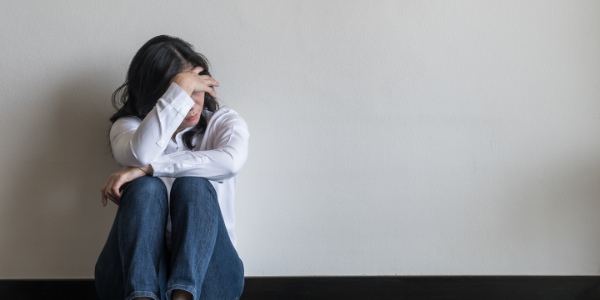 It has been widely reported that a vast majority of people's mental health has deteriorated since the pandemic began. Lockdowns and the lack of physical interaction with friends are just some of the factors that have contributed to the decline but as the path to coming out of lockdown becomes clearer, how has coronavirus impacted our mental health?
According to new research from The Mental Health Foundation, "loneliness, suicidality and not coping well with stress are worse now than at the start of the pandemic." The study has questioned adults in the UK at regular intervals since the first lockdown began in March 2020 and it suggests that "despite improvements in some areas over the summer, the longer-term trend is towards deepening distress." The study suggests the extent of loneliness has risen to 25% in the UK adults as of November 2020, up 15% since March 2020 and suicidal rates are up 8% in the same time frame.
These are alarming statistics, but it has been widely expected that people's mental health would deteriorate during the pandemic. On the other hand, there is a proportion of people who say they are "coping well with the stress of the pandemic" which has fallen steadily, from almost three quarters (73%) in April to 62% in November 2020. However, as we now have a path out of lockdown, it's important to recognise what improves our mental health as Professor Tine Van Bortel, from the University of Cambridge and De Montfort University Leicester, says: "The Covid-19 pandemic has eroded many of the things that normally protect our mental health – from social connectedness to financial security and hope for the future."
For many, the "easing-out-of-lockdown plan" Prime Minister Boris Johnson has set out, will have boosted the mental wellbeing for most of the country. People are now looking forward to seeing family and friends, going back to work and attending events that have been postponed or cancelled in the last year. This is known as "anticipatory pleasure", anticipatory pleasure involves the prediction of pleasure from future reward and the experience of pleasure associated with a positive prediction. As D. J. Hallford, M. K. Sharma & D. W. Austin described in their journal - Journal of Psychopathology and Behavioral Assessment - "Individuals with depression have difficulty anticipating pleasure, which can negatively impact motivation and functioning." More research is needed to evaluate anticipatory pleasure coming out of lockdown but it seems safe to say mental health will be improved in the coming months as a result.
The Lancet Psychiatry published their report of the effects of coronavirus on mental health at the beginning of February 2021. They argued that short surveys or studies they have gathered are not entirely inclusive as "people who respond to such surveys are anxious and depressed." This means you are only seeing data on people already affected by mental health. Not people who have developed mental health issues as a result of covid. However, The Lancet went on to say that longitudinal studies can provide more detail: "Fortunately, longitudinal studies, several using established cohorts with pre-pandemic data for comparison, are starting to provide more detailed and reliable evidence, including how different groups are affected."
As well as gathering the data, it is important to use this data to create a long-term recovery plan post covid. Again, Professor Tine Van Bortel believes a long-term solution is needed so mental health in adults doesn't deteriorate further. "Taking a proactive, long-term, preventative approach to poor mental health is the best way to avoid people reaching crisis point and developing longer-term health problems. It is critical that the government takes a comprehensive and inclusive, whole-system wellbeing approach to pandemic recovery."
As we gradually ease out of lockdown, it's clear the UK government will need to support mental health services such as Mind and the Mental Health Foundation moving forward. Steps have already been taken to better services in the UK when the government announced it is reforming The Mental Health Act. However, as more studies are undertaken in the coming months around coronavirus effects on mental health, there is still plenty to be discovered but one hopes it will be leaning towards the positive side.