27 Sep 2023
The Brain Charity launches It's all in your head report in Parliament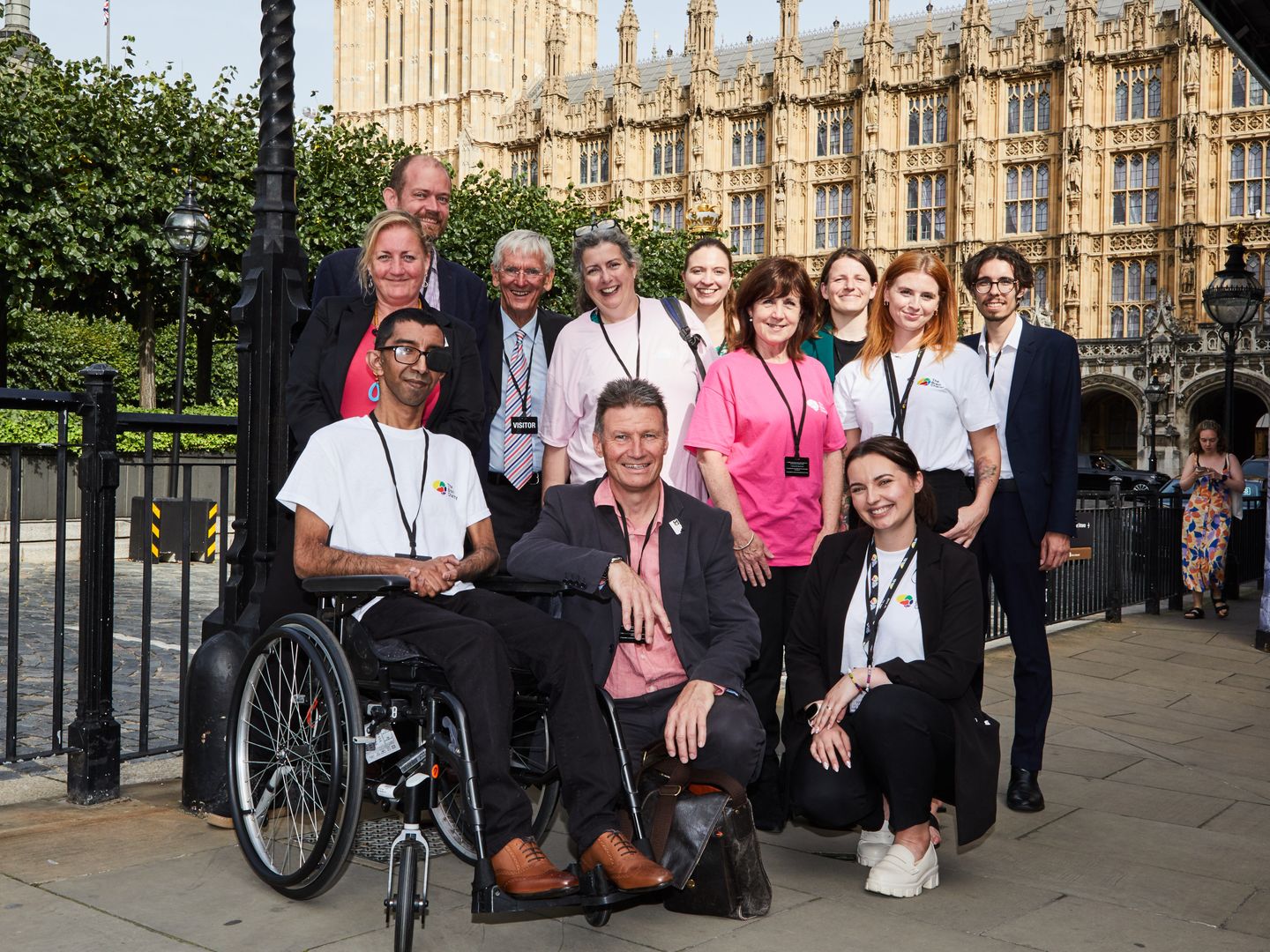 On the 6th of September, The Brain Charity launched the 'It's all in your head' report in Houses of Parliament, highlighting the journey to, and impact of, diagnosis for those with neurological conditions.
The event, hosted by Sir Chris Bryant MP, saw people with lived experience of neurological conditions (such as myself) and The Brain Charity staff, trustees and partners speak with MPs about the findings of the report and why it's an important topic.
For those of us travelling from Liverpool this was a very long day, with us leaving at 6am and not getting back until past 11pm. We arrived at Stanmore Underground Station, parked our bus and took the tube to Westminster. For me, being a Londoner, this was something very special. I came to Liverpool after I was first diagnosed with MS (multiple sclerosis) in 2018. Things gradually got worse as I became unable to walk, my speech became slurred, I went from using walking sticks to being fully wheelchair bound and lost one of my eyes. Numerous other parts of my body would not listen to signals from my brain. I grew up riding the tube and spent nearly 30 years commuting on it, but never thought I'd be able to ride it again. This was a massive thing for me, for my mental health and for my spirit.
At Parliament Sir Chris Bryant MP thanked third sector organisations like The Brain Charity for supporting those with neurological conditions. Pippa Sargent, CEO of The Brain Charity, highlighted the report's findings of a lack of information and support, delays to diagnosis and a negative impact on mental health for those seeking a diagnosis.
We were told for these types of events it's normal for around 10 MPs to turn up, however we engaged with at least 25 MPs. While a handful of only joined our team briefly, there were many who stayed, signed our pledge board to show their support, read the report, posed for pictures, spoke to us and most importantly listened to what we had to say. They heard first-hand what living with a neurological condition means.
Having both staff and those of us who live with such a conditions daily meant MPs gained a rounded understanding of what it really meant to both live with a neurological condition and to provide support. I hold staff members at the Brain Charity entirely responsible for getting me off the streets and into my home and giving me time with my children, so for an MP to hear both my experience as well as what it means to support someone going through that - I imagine can be very impactful.
We were able to explain more about what a neurological condition really means to those who can have a positive impact and help us all. I hope they take on board all we had to say and to create real change.
You can read the It's all in your head report on The Brain Charity's website.
By Rupak Rahman, client at The Brain Charity