07 Apr 2020
7th April - World Health Day 2020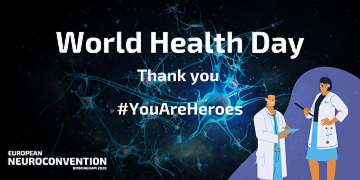 Launched in 1950, World Health Day was created to mark the founding of the World Health Organisation (WHO). Held on the 7th April each year, this day recognises global health, which is vitally important now more than ever.

The outbreak of COVID –19 spreading to countries across the globe has seen health, care and support workers join forces, all pulling together and sharing knowledge, research and findings. Key healthcare workers have stepped up to this new challenge - going above and beyond their job roles in order to combat this disease and see us through these unchartered waters.

Global health – it affects us all

Each year WHO select a core focus for World Health Day. These themes raise global awareness of issues that affect us all no matter where we are in the world.

1999 was the international year of older persons and world health day focused on active aging and how it makes a difference. Highlighting the benefits of remaining active and socially integrated later in life.

2001 was dedicated to mental health. This featured activities to prevent exclusion of those with mental disabilities such as Alzheimer's disease, depressive disorders, epilepsy and alcohol dependence with the aim of changing the perception of mental disorders.

2006 drew attention to shortages of health workers around the world due to lack of investment in education, training and the healthcare sector. This theme also celebrated those workers who are dedicated to providing care to those in need.

2012 was dedicated to aging and health, drawing emphasis to an increased life expectancy in many countries resulting in higher demand for elderly care and support. This encouraged the development of a long-term model to support this shift in demographic for elderly care.

2020 – International Year of the Nurse and the Midwife

The 2020 World Health Day celebrates the work of nurses and midwives. The global nursing workforce is around 28 million, making up a huge section of the healthcare employment - an essential role in many healthcare systems.

Not only do nurses provide vital support in keeping us healthy in everyday life but their role in these unprecedented times has been crucial in delivering care and treatments to the ill and vulnerable. As key workers on the front-line in the battle to fight this pandemic, nurses and other health workers are going above and beyond the call of duty in caring for patients with COVID-19.

These are challenging times, especially for our key workers who may be away from their loved ones while the care for ours. It can not only lead to physical fatigue but can also have a huge effect on the mental well-being of nurses and other healthcare workers.

We need to support them as they support us.