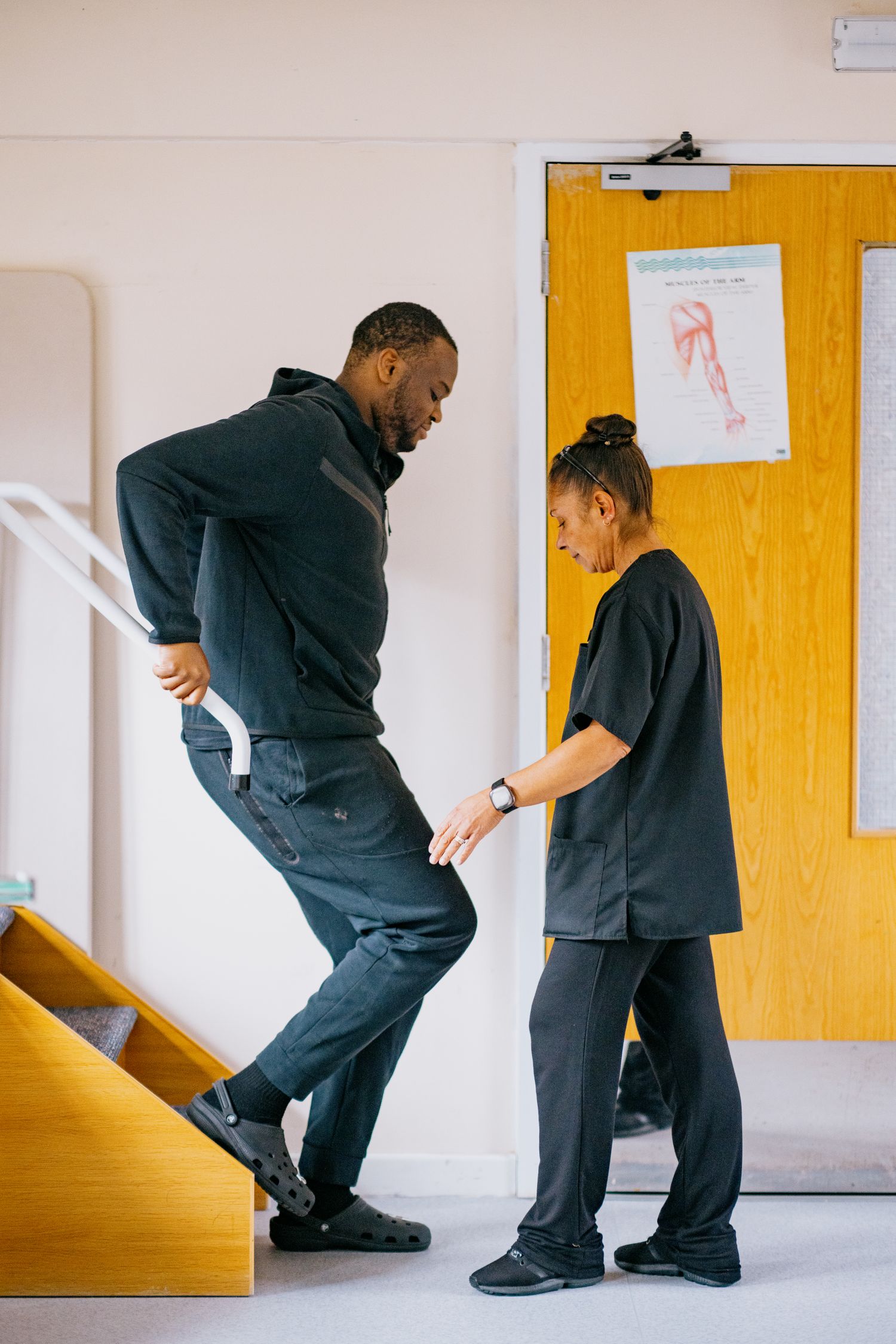 For over 40 years, The Disabilities Trust has supported people with an acquired brain injury, autism, and learning or physical difficulties to help them live as independently as possible. Now we have renewed our focus on brain injury, where we believe we can have the biggest impact, delivering high quality services and support across the UK that support people to move forward with their lives.
Our rehabilitation improves the lives of people with brain injuries across the UK. We have two hospitals, 7 rehabilitation centres, 12 residential care homes and 26 community support services to help people with brain injuries to help regain the skills they have lost. Our clinical teams use a range of therapies to respond to ongoing assessments of these skills, including occupational therapy, physiotherapy, psychological therapy, speech and language therapy and music therapy.
From rehabilitation to long-term care in supported living accommodation, our brain injury services help people to move forward with their lives. Our aim is to support them to achieve their rehabilitation goals, become more independent and improve their quality of life.
As the largest not-for-profit brain injury service provider in the UK, we also campaign, conduct research and pilot new ideas to amplify the voices of people with a brain injury who don't have access to our core services.
Address
3 Westgate Court
Silkwood Park
Burgess Hill
West Sussex
RH15 9NP
United Kingdom